Painting America is a Mill Creek Painting Contractor that provides interior and exterior painting services in Mill Creek and the surrounding Eastside communities.
Call Us Today at 1-425-488-1192 for a Free Estimate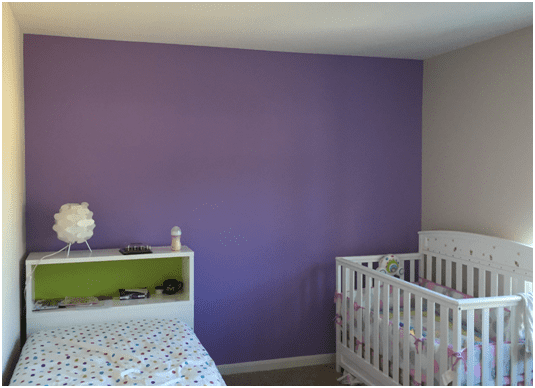 As a Mill Creek Painting Contractor, Painting America specializes in interior and exterior re-paints, staining, and color consulting. We work hard to provide the highest quality craftsmanship and customer service.
Mill Creek Painting Contractor
We believe in high level of excellence that we provide to our customers. We strive to give our best on each project. We have established a great reputation.
Take a look at what our client M R. had to say about a project we worked on with him.
"Both Pam and Dave went out of their ways to be helpful. They did an exceptional job and more than what they were paid to do. In short, I give them 6 out of 5 stars!
Pam was very helpful in choosing paint colors, and her recommendation was tailored to my needs, not her personal preference. Her recommendation did not necessarily cost more either. She might tell you to not do an additional accent color because XYZ. Dave also is very good at explaining what he did and why. The painting crew he brought were polite and efficient.
It has been two months since they completed painting my place, and I cannot be happier. The place looks so clean and I love the colors Pam helped me choose. They have high standards and upload them very well."
We live our vision by continuously exceeding client's expectations. You can see more of our reviews on Yelp, Houzz, and BBB.
More about Mill Creek Painting Company
We're an owner-operated (non franchise) company with over 30 years experience. We offer personalized color consulting and painting service – and we mean personalized. Each and every job is unique and we love the challenge each job brings!
With all of the necessary licenses and insurance, you can rest assured you and everyone involved is protected. We take our work and industry seriously and it shows in the results we get.
At Painting America, we guarantee you our best work. We back it up with solid reasons why you can feel good about going with us as your painting company.
You can rest assured that when you contract with Painting America, we'll provide outstanding quality painting and customer service.
Be sure to check out some of our articles about Exterior Painting and Color Consulting:
We primarily serve the following Eastside communities but are open to other jobs outside this area.
Woodinville                       Hunts Point                             Bothell
Mill Creek                           Sammamish                            Yarrow Point
See also our Color Consultation and our Pressure Washing services
::
Call Us Today at 1-425-488-1192 for a Free Estimate Contact Us Here