Painting America is a painting contractor that provides home interior and exterior painting services. Call Us Today at 1-425-488-1192 for a Free Estimate As a Sammamish Painting Contractor, Painting America specializes in interior and exterior re-paints, staining and color consulting. We work hard to provide the highest quality work and outstanding customer service.
Quick Info on Sammamish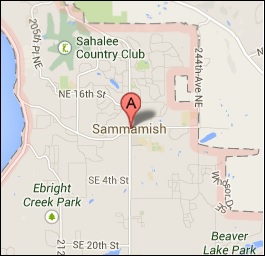 Sammamish is an Eastside suburb of Seattle and incorporated in 1999. The population was 45,780 at the 2010 census. CNN Money magazine, in its 2011 review of the best places to live in the United States, ranked Sammamish 15th. Forbes, in its 2012 list of the Friendliest Towns in the United States, ranked Sammamish 1st.
Painting Contractor in Sammamish
We continue to build long lasting relationships with our clients by consistently delivering exceptional quality work and outstanding customer service.
A Highly Recommended Sammamish Painting Contractor
Take a look at what Annette B. had to say about the project we worked on with her.
"Thank you to Painting America Inc. for a job well done. The process started with Pam coming to do a Color Consultation – even though I am pretty savvy with color it is very different when it comes to walls. She took a lot of time to help us make sure we were completely satisfied with our choices.
Dave then came back and painted several walls so we could see how they looked at different times of the day. They arrived on Monday morning – on time. My husband was extra impressed with the calking that was done on the base boards, which gave a really nice finished look. T
hey finished the job exactly when they said it would be finished. Best of all, Dave cleaned my house after it was all done – dusted, vacuumed, and cleaned my hardwood floors. The house was sparkling and I LOVE IT!! I highly recommend "Painting America Inc."
We love reviews like this! You can see more of our reviews on Yelp, Houzz, and BBB.
More about our Sammamish Painting Company
Painting America is an owner operated (non franchise) quality driven company with over 30 years experience that offers a personalized color consulting and painting service, tailored to the individual needs of our clients. We are fully licensed, bonded, and insured for your protection.
Our company foundation was built on trust, knowledge, talent and drive for what we do. We have enthusiasm in helping you create the home of your dreams. You can put your trust in Painting America to provide outstanding quality painting and customer service.
For further information on Painting in Sammamish, check out the following articles:
We primarily serve the following Eastside communities but are open to other jobs outside this area.
Kirkland, Medina, Mercer Island, Woodinville, Hunts Point, Bothell, Redmond, Issaquah, Duvall, Mill Creek, Sammamish, Yarrow Point, Bellevue
See also our Color Consultation and our Pressure Washing services
::
Call Us Today at 1-425-488-1192 for a Free Estimate Contact Us Here