Painting America is a painting contractor that provides home painting services including interior and exterior painting in Issaquah  and the surrounding Eastside communities. Call Us Today at 1-425-488-1192 for a Free Estimate
Painting America specializes in interior and exterior re-paints, staining, and color consulting. We pride ourselves with the highest quality custom work and customer service in the indsutry.
Quick Info about Issaquah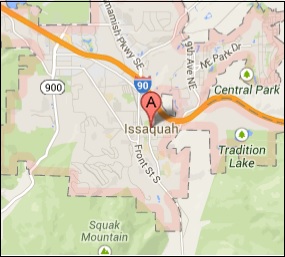 Issaquah is a city in Washington and has 30,434 at the 2010 census.  Forbes.com ranked Issaquah the 2nd fastest-growing suburb in the state, and the 89th in the nation.
Painting Contractor in Issaquah
Keeping a good reputation in this industry certainly requires an outstanding service to our clients.
An Issaquah Painting Contractor with Superior Knowledge!
Chris S. gives out a great review about us.
"There are a few things that I look for in a painter and the work they provide.
– superior knowledge, experience, personable, as well as an open mind to what the client/homeowner wants.
With over 150years of combined painting experience Dave has seen it all and knows what he's doing. On Dave's free time he is always learning about paint, hence, "the paint geek". Both Dave and Pam have wonderful people skills from the complimentary paint consult all the way through the finished product.
There isn't a single reason why I would use any other painter than Dave Rushing with Painting America, Inc."
We love reviews like this! You can see more of our reviews on Yelp, Houzz, and BBB.
More about our Issaquah Painting Company
Painting America is an owner operated (non franchise) quality driven company with over 30 years experience that offers a personalized color consulting and painting service, tailored to the individual needs of our clients.
We are fully licensed, bonded, and insured for your protection. Our company foundation was built on trust, knowledge, talent and drive for what we do. We have enthusiasm in helping you create the home of your dreams.
We're not your average painting company. In fact, you can see the difference right away in a company that subs their work. Their heart is just not in it. It's just a way to make some cash and move on.
If you want a quality painting contractor with 30+ years of experience, abides by all of the regulations, and is all about building strong customer relationships, then Painting America is your best choice! 
You can put your trust in Painting America to provide outstanding quality painting and customer service.
Be sure to check out some of our articles about Paint Color and Paint Failure:
We primarily serve the following Eastside communities but are open to other jobs outside this area.
Woodinville                       Hunts Point                             Bothell
Mill Creek                           Sammamish                            Yarrow Point
See also our Color Consultation and our Pressure Washing services
::
Call Us Today at 1-425-488-1192 for a Free Estimate Contact Us Here