Painting America is a Mercer Island Painting Contractor that provides interior and exterior painting services. Call Us Today at 1-425-488-1192 for a Free Estimate
Painting America specializes in interior and exterior re-paints, staining and color consulting. We pride ourselves with the highest quality craftsmanship and customer service.
General Info about Mercer Island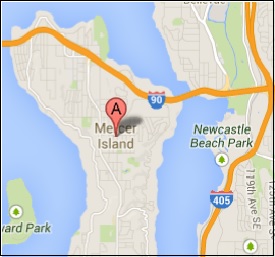 Mercer Island is a city East of Seattle and is the name of the island in Lake Washington on which the city sits. The population was 22,699 at the 2010 census. It's situated between Seattle and satellite city Bellevue with I-90 cutting across the Northern end of the island.
Painting Contractor in Mercer Island
Great team work, excellent customer service, and passion for our craft help us grow our clientele as a  Mercer Island painting contractor.
A Fantastic Mercer Island Painting Contractor!
Our client, Jeremy W. shares his thoughts with a great review:
"We could literally, not be happier from our experience working with Dave and Pam. They are fantastic. As everyone else mentions, their attention to detail is incredible, and their focus on the experience for you as a home owner is top class. Here are a few highlights:
End Result: We transformed our home. What was a dull entry way and living room area is now exquisite. I never thought a change in paint could do so much, but it did. Not only was the quality of the job impressive, Pam and Dave helped us pick out the perfect color (on 2 separate occasions!).
More than just painting: We had Dave do some dry wall repair for us. It was flawless. You would have no idea that there was ever any damage.
Process: Pam is super responsive to emails, concerns and questions along the way. Great to work with Dave and his team are extremely professional, leave the area incredibly clean in between days and are super courteous. They were even quiet enough to allow our 2 year old son to take naps 2 different days while they were there working (no guarantees for other kids)
Cost: I know if you're reading these reviews, cost is likely a concern. We got 4 bids, they were extremely competitive. They are very honest with pricing and broke everything out for us.
So HIGHLY recommend."
We work hard to go above and beyond our client's expectations. You can see more of our reviews on Yelp, Houzz, and BBB.
More about our Mercer Island Company
Painting America is an owner operated (non franchise) quality driven company with over 30 years experience that offers a personalized color consulting and painting service, tailored to the individual needs of our clients.
We are fully licensed, bonded, and insured for your protection. Our company foundation was built on trust, knowledge, talent and drive for what we do. We have enthusiasm in helping you create the home of your dreams.
You can put your trust in Painting America to provide outstanding quality painting and customer service.
Be sure to check out some of our articles about Pressure Washing and Paint Color:
We primarily serve the following Eastside communities but are open to other jobs outside this area.
Woodinville                       Hunts Point                             Bothell
Mill Creek                           Sammamish                            Yarrow Point
See also our Color Consultation and our Pressure Washing services. Choose Painting America for your best Mercer Island Painting Contractor!
::
Call Us Today at 1-425-488-1192 for a Free Estimate Contact Us Here