Paint manufactures sell low to high grade interior paint to be used for different situations. Most building contractors in new home construction use low grade flat paint because they want to trim cost where they can, to increase profit margin.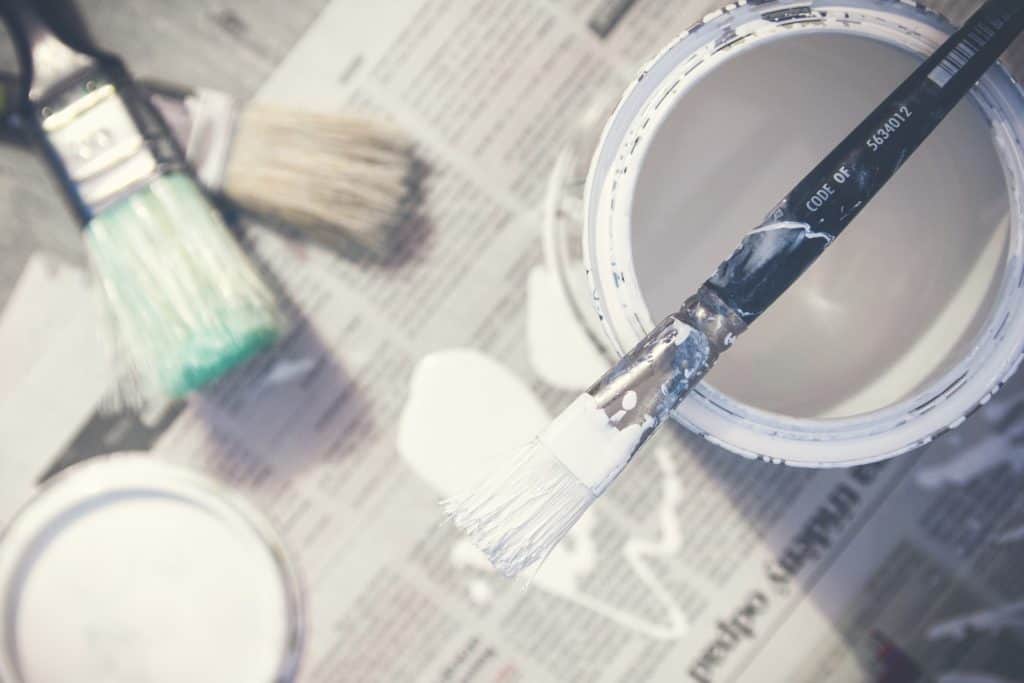 Cheap paint contains 
fillers
; powder, less 
vehicle
; water & solvents and less 
binders
; needed for adhesion of the coating to the wall and it holds the pigment particles distributed throughout the coating.
This allows for "clay like" coverage and hides sheetrock and texture imperfections. These ingredients are Aluminum silicates (clay)- that have been heated to drive off water, Calcium Carbonate (chalk)- low cost, low hiding pigment, Talc- general
purpose extender and  Diatomaceous Silicates-limit sheen. There is no ingredient in this low end flat paint to permit, rich color, durability or wash ability.
How does this affect an interior repaint project?
The flat low-end paint is very porous. Due to the porosity; the liquids (vehicle) of the new paint being applied are absorbed in some areas, more than others, leaving the binder partly exposed and an uneven finish. The color and sheen has a lot to do with the finished appearance as well, the higher the sheen, the more the sheet rock defects may appear. Including tape joints, uneven texture and nail pops; most commonly seen in stairwells and walls with direct light.
Caution: If you have applied paint samples to the walls, it is likely that those painted areas will telegraph through the finish coat.
Why? Because those areas will have three coats of color and the remaining areas are only two, this is known as sheen build.
The Solution to Paint that Rubs Off – Benjamin Moore Interior Paint
We rely on
Benjamin Moore premium products
for exacting performance. BM scientists have created paints that provide amazing benefits. The proprietary 
hybrid resin
 and ceramic coatings, provides durability, stain release and toughness with the esthetic beauty of a matte finish. Premium paints provide excellent hide, for coverage and sheetrock imperfections, and durability for the active family.
Waterborne finishes, offered by
Benjamin Moore
are 
low to zero VOC's
 because of the breakthrough 
ColorLock technology
. The hybrid resin coupled with these waterborne colorants creates a luxurious finish and richer, truer color desired by discerning homeowners.
By using Benjamin Moore Interior Paint, we ensure a quality paint job for years to come.
If you have any questions about what paint to use, or how we can help you with your next paint project, please call us at 425-488-1192 today! 
**