When updating the interior of your home, it can be overwhelming when trying to decide where to start.
For starters, you may have purchased a 25 year+ home. It may have wall colors that aren't your style.
In fact, every room may be a different color – the millwork and doors are stained, the cabinets are oak, the fireplace in the family room is rustic brick, and there is wall-to-wall carpet. Yikes!
Working with our color consultant to establish the color palette and design theme for your home can save you a lot of sleepless nights.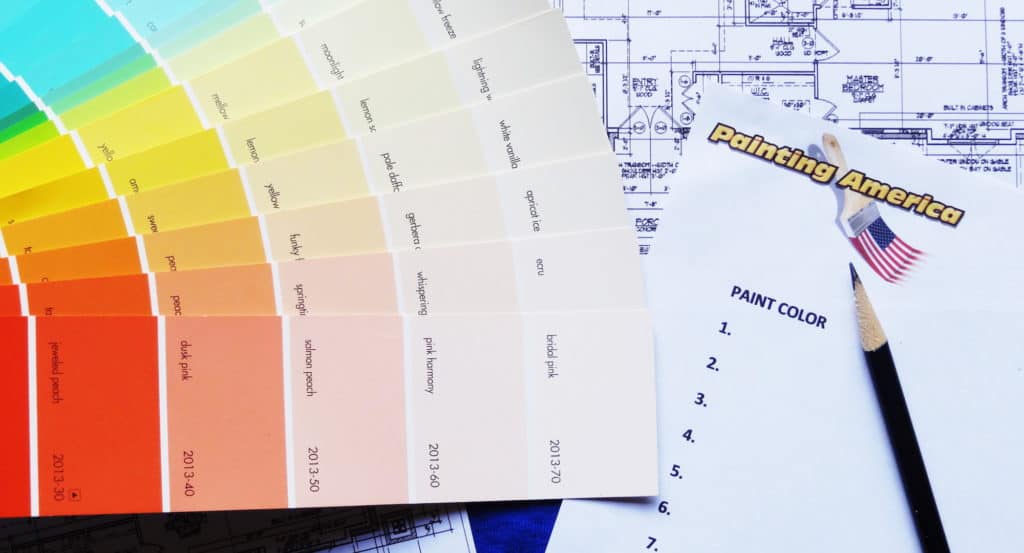 All things will be considered and your unique style will be the focus. The color map will assist you in staying in your design lane, throughout your materials selection process.
Our consultant is happy to work with you while making your selections to assure you that you are on the right track. Our color consultant has high quality trades people to refer to you as well.
If you have the time, you can even manage the project yourself. Or you can find a remodel contractor that has a project manager that you feel comfortable with.
Communication is key, every step of the way. Be prepared for delays, it's inevitable.
We recommend that you proceed with flexibility in mind.
Ask yourself:
"Do I like the location or foot print of the kitchen and bathrooms?
If yes, then the following suggestions will give you the current updates that are popular today.
Install hardwood floors throughout the home except bathrooms and laundry. Solid hardwoods are best, because there are no limits on how many times you can sand and refinish. Engineered floors can be less expensive but have limitations. Be sure to ask the flooring rep for the pros and cons. Solid hardwood floors to have one coat of stain applied-then covered and protected until all work is complete. Then the final finish coat is applied.
Install new floor tile in wet areas, tub and shower tile with frameless glass surround
Remove large bathroom mirrors and medicine cabinets
Install a freestanding tub
Raise vanities and kitchen cabinets
Install new wider base trim and around windows and doors-to be painted. Or leave what is there and consider painting it. This depends on the profile of the trim. The design feel could be so outdated that you can't get away with it. Install new doors if needed.
Install solid counter tops of quartz material
Install new sinks/faucets/light fixtures
Install can lights in ceilings
Install electrical outlets and switches
Install new appliances
Install new hinges and door hardware along with cabinet pulls
Prime and paint millwork, doors, cabinets, ceilings, walls, brick and lastly the exterior front door and finish with a clear finish coat applied to the hardwood
Hang mirrors in bathrooms, install new bath hardware
Move in!
Once all the work is complete – the floors are in, trim & doors are installed, counters are on, backsplash and bath tiles are complete, the electrician has installed can lights and new outlets, appliances have been installed – then the home is now ready for what we like to refer to as "icing on the cake."
The painter is a very important part of your homes makeover.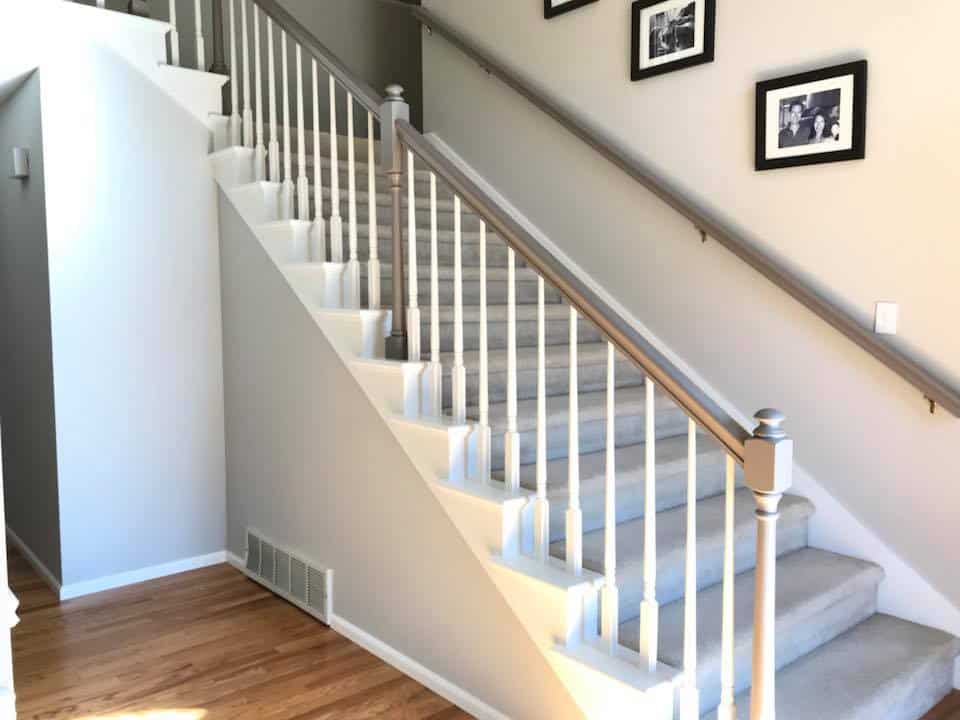 Our skilled Master Craftsman Painter and crew arrives to perform wall repair, texture correction, fill nail holes and corners of millwork – all before primer and paint.
Prep is key. Can you imagine painting a car without correcting the dents and dings?
We strive to make the finish product flawless. There is a saying amongst the trades, "the painter will fix it."
This is because, it is well known, that the master painter works magic. For example, a thoroughly chewed window sill by the family pet, can be restored with filler. No need to replace! Or a hole in the wall can be repaired and is virtually undetectable.
Lastly the chosen color palette of the home sets the feel and mood. Whether it be traditional, modern, mid-century or somewhere in between-transitional.
The wall color represents 60% of the overall design theme. It's important to have the wall color be just right. Wall color can make us feel, happy, warm, relaxed, energized, gloomy, cold, and even anxious.
The next time you are away from home, pay attention to the surrounding colors, indoors and outdoors. How do they make you feel?
Working with our color consultant before your project starts, to collaborate on design, color affects, paint products and process is a valuable tool to establish your personalized color road map – a valuable tool to rely on during the home update process.
Knowing the order that things need to be completed will streamline the process and the various trades' people will appreciate your efficiency.
Are you ready to get started?
If so, contact our own Color Consultant, Pam Brooks at Painting America, Inc, at 425-488-1192
**