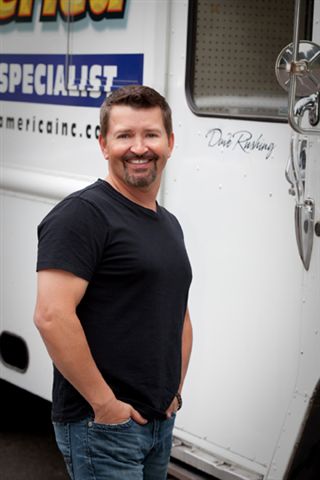 Paint Contractor, Dave Rushing
Painting America Co-Owner Dave Rushing knows paint. But we don't just say that lightly.
He has more than 30 years of experience in the field. Additionally, he's always researched and educated himself to stay current in the field.
More than that, he's been able to implement his knowledge to help real life clients who absolutely love his work.
Dave began his painting career at age 16 as a painters' helper during the summers for his father's residential painting company in Wyoming.
After that, he became a painter with his father's company and then later independent with his own company.
With his experience, he always implemented al l aspects of residential interior/exterior painting, from product, prep and application.
Paint Expert
He started with small commercial projects such as local retail stores like McDonalds, Sears, Safeway, and Orange Julius.
Dave went on to become the job foreman for the largest painting company in Wyoming. He implanted the technique of sandblasting interior of large holding tanks and applying new protective lining.
Later he relocated to Flagstaff to sub-contract for a builder there. This involved new construction interior painting, staining, spray lacquer and exterior painting of multi-million dollar homes.
4 years later, Dave started his own company in Washington state. His business services the greater Eastside including Kirkland, Bellevue, Bothell, Redmond, Woodinville, and more.
Painting America specializes in failure assessment and interior/exterior painting, custom color match staining, and spray lacquer. In other words, very high quality jobs.