As part of our services at Painting America Inc, we do custom furniture replication. We're able to create or recreate that special lo0k in rustic furniture items.
Take a look at what we did with a client who wanted us to work on a farm table he had.
Our client has asked us to replicate the finish of this stressed farm table on the new wood top of the built in serving counter.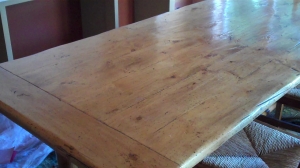 Details of the table, such as the mortise & tennon joints, small holes, nicks, and rounded, scraped edges were to be replicated.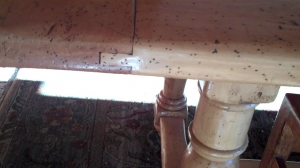 First we tinted the stain on site, applied to a scrap piece of counter top wood to achieve an exact color match.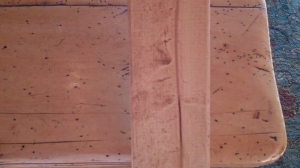 We stressed the new wood by hitting it with a chain, pounding small holes with a nail at different angles, hand carved the edges and used a chisel to create the look of a real mortis & tennon joint. Once we achieved the stress pattern to match the table. We applied the natural clear wiping stain, tinted on site. Let it dry. Then applied three coats of interior polyurethane, sanding between coats.
Cabinets painted. Counters stressed, stained and polyurethane applied. Objective reached. A beautiful built in furniture piece that matches the established look.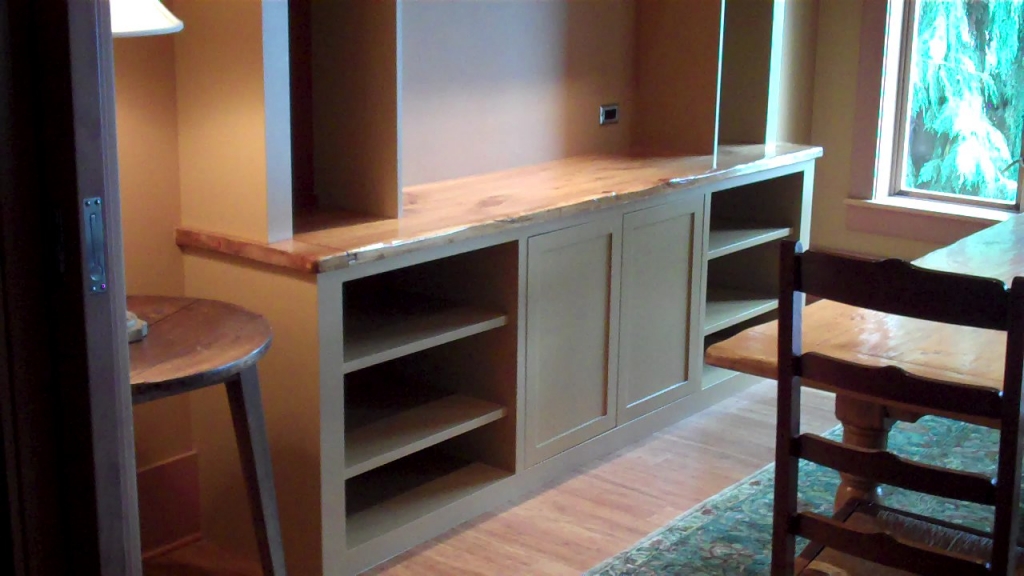 Call Today For A Free Consultation 425-488-1192 or Contact Us Here
**