Our Paint Service Quality
As a Bellevue Interior Painting contractor, we love what we do! Recently, we were told by a client that she likes the way we paint because we are, "careful, precise, and get beautiful results."
That's a big compliment for us because we work hard to achieve just that!
To show for it, take a look at a recent project we just completed.
Painted Ceilings are "in" for 2013! The effects of color on the ceiling are many.
Take a look here (click on any image for more detail):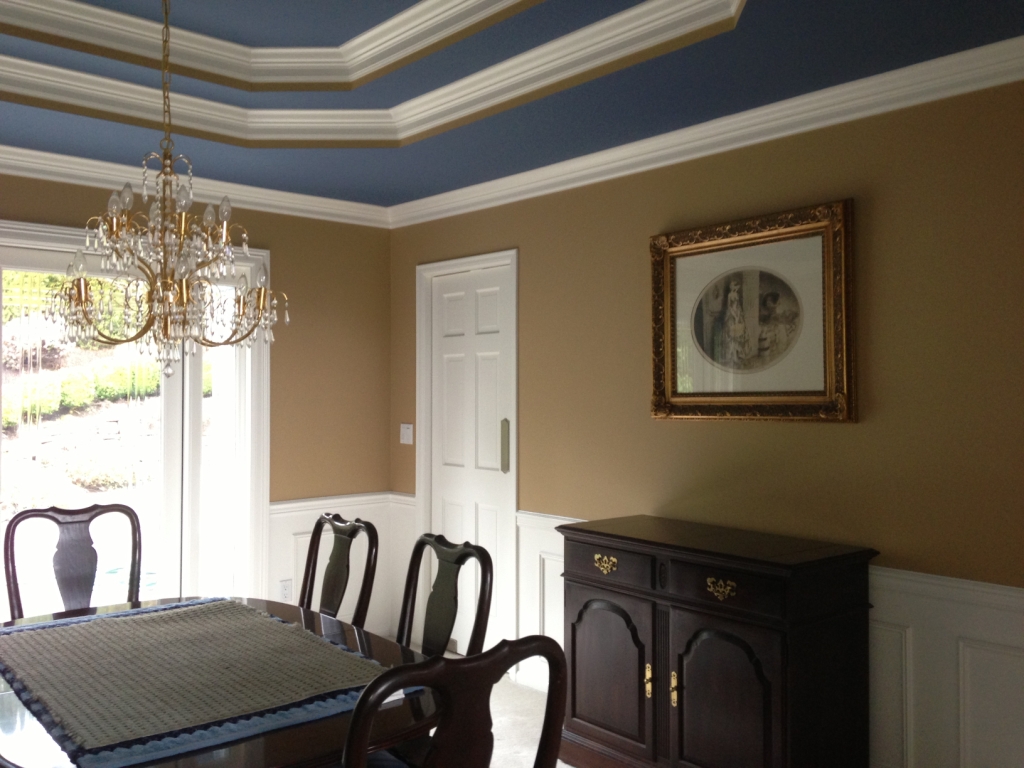 Ceilings over eight feet are ideal but we're not limited to them. Adding color to the ceiling adds warmth, elegance and comfort to an otherwise lofty feel.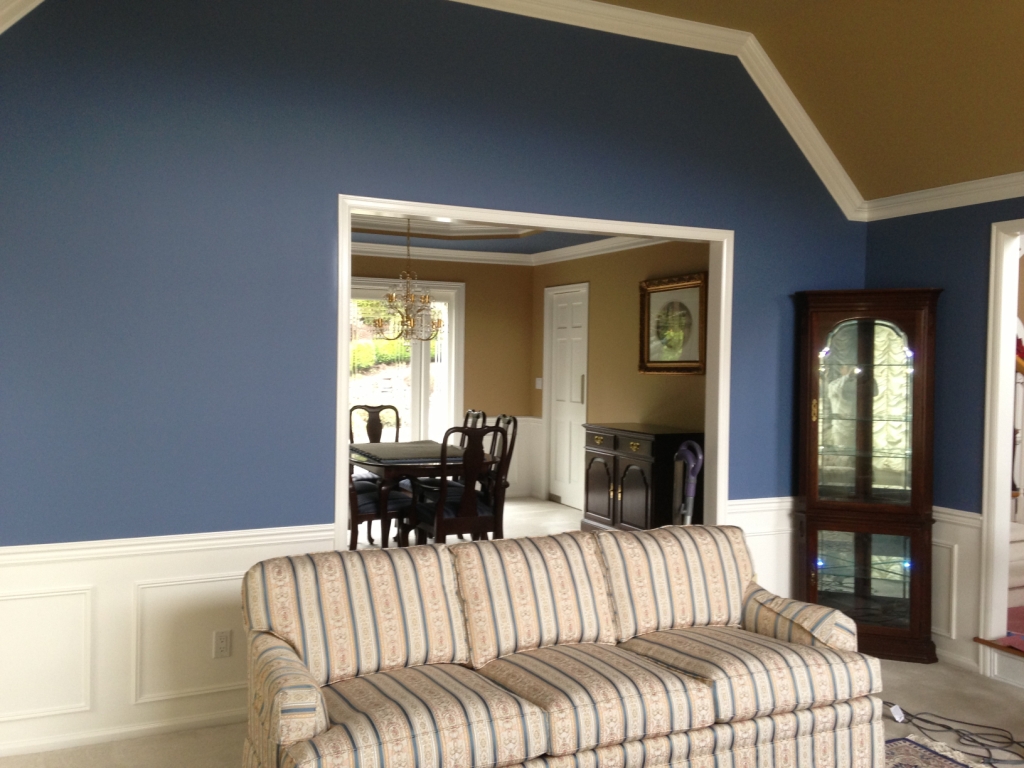 Coordinating the living and dining room colors brings the rooms together with interest and provides a calming balance.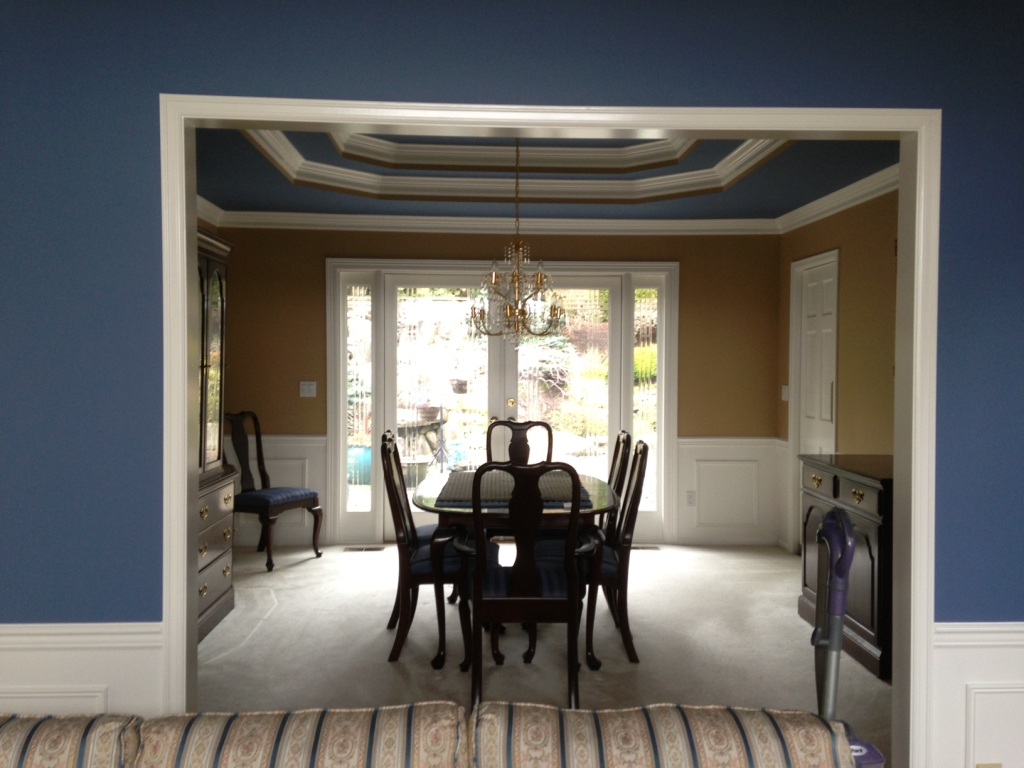 Millwork and fireplace mantel repainted in white, (see trim on windows flanking the fireplace, previous outdated color). The right white for millwork to complement the wall color is a must. All millwork and mantel hand painted with Benjamin Moore's Satin Impervo Oil Enamel. Simply beautiful!!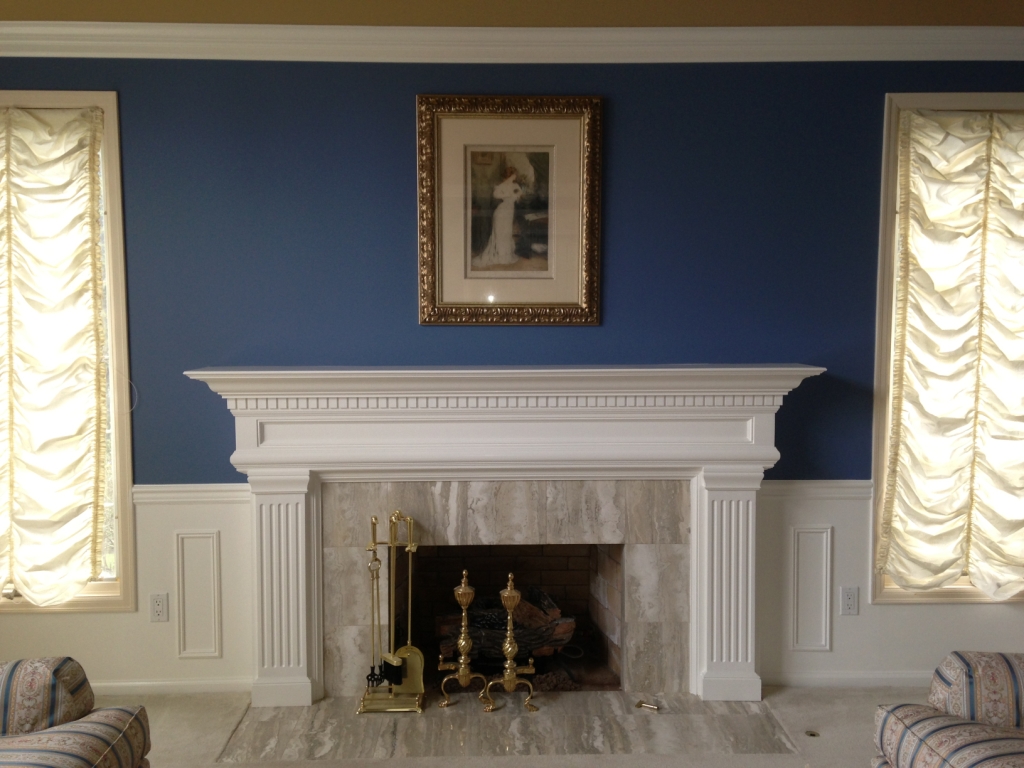 For more information, be sure to call us today at 425-488-1192 or Contact Us here.
**