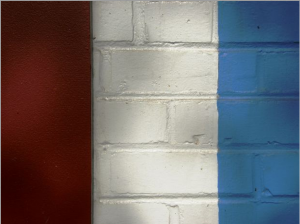 As a Woodinville Painting Contractor, we know without a doubt there is a psychology of color. Color has an effect on our moods, appetite, and our energy level.
Years of research have shown that certain colors elicit specific, and often strong, responses.
Carefully considered color schemes symbolize an integral part of the ambiance within the home.
It's important to understand the meaning of colors when planning your repaint.
This is especially important living in the Pacific Northwest. We have a wide variety of natural colors throughout the year.
As a Woodinville painting company, we take that into account when helping you select colors for your home.
Let's look at a few specific colors in more detail.
Color Moods
Red, orange, and yellow are referred to as "warm" colors since they evoke images associated with heat, like fire or sunshine. These colors make us feel warm in a psychological way.
Red is powerful. It can even increase blood pressure and heart rate. If often produces feelings of energy & passion. Red also stimulates the appetite and is a great choice for dining rooms and kitchens.
The mood of orange is a more friendly color than fiery red. Generally, it's more welcoming. Orange works well in family rooms and is a good choice for children's rooms.
Yellow catches the eye like no other color. It's a great paint color for rooms with minimal natural light. Yellow is a mood lifter for most.
It's good to consult with a quality painting company before using too much yellow because it it's too bright it can create anxiety in some people.
On the flip side, cool colors reference pastoral landscapes and ocean vistas. They elicit feelings of peace, tranquility, and relaxation.
Blue is a naturally soothing color. From sparkling sea-grass blue to colonial blue-gray, it's suitable for all living spaces.
Green has a calming effect mostly because it is a dominant color in nature ranging from celery and asparagus to fir and fern. With green, we feel comforted with it anywhere in the house.
Violet has a calming effect with children and is a great choice for bedrooms and play areas.
Interestingly, many adults dislike purples, although it is a harmonious combination of patriotic blue and red hues.
Color and its effect on us psychologically is especially evident to us in the Pacific Northwest where the winter months can drag on with never ending gray skies.
Painting with carefully selected colors and hues is an affordable way to enhance your living space and create calming or energetic moods.
As a painting company, one of our primary jobs is to make sure you have the right color for your home.
For more information, call us today at 425-488-1192.