Snohomish Painting Contractor
As a Snohomish Painting Contractor, we love helping our clients get the job done right the first time.
A recent client labeled our owner and operator and chief painter Dave, "not just a painter" but "more of an artist". That's a big compliment!
We take all of our work very seriously and strive to go the extra mile on every painting project. From Snohomish to Redmond to Bothell to Bellevue and everywhere else on the Eastside, we work hard for you.
If you have a paint project that you need help with, please give us a call!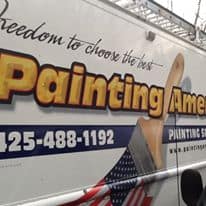 Call us at 425-488-1192 or fill out your information on our Contact Page.
.